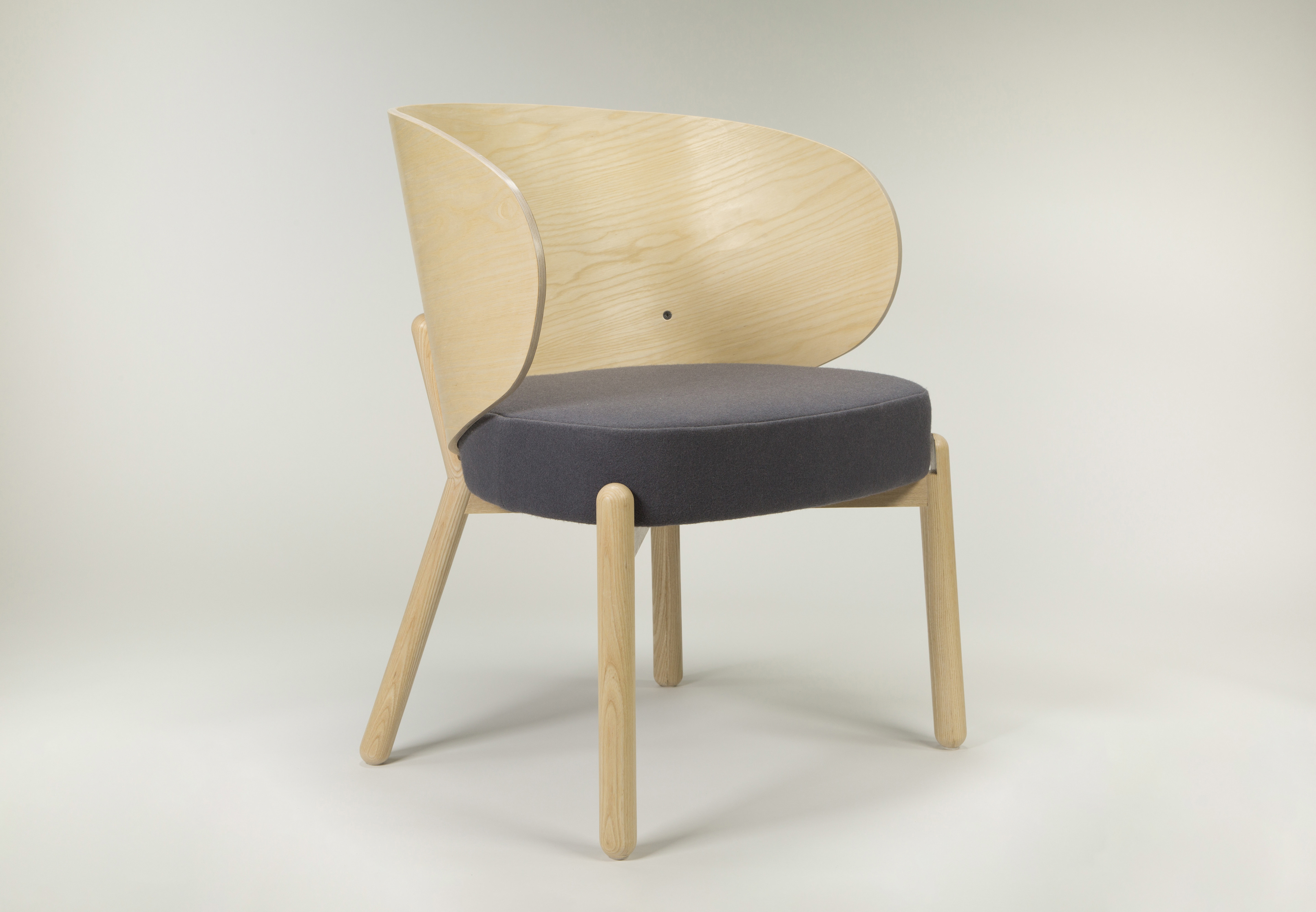 DISCIPLINES USED:
FURNITURE DESIGN / BRANDING / PROTOTYPING / MODEL-MAKING / SKETCHING / TREND RESEARCH / PRODUCT ANALYSIS / MARKET ANALYSIS / MANUFACTURE PLANNING
"To design a chair with a Danish design style."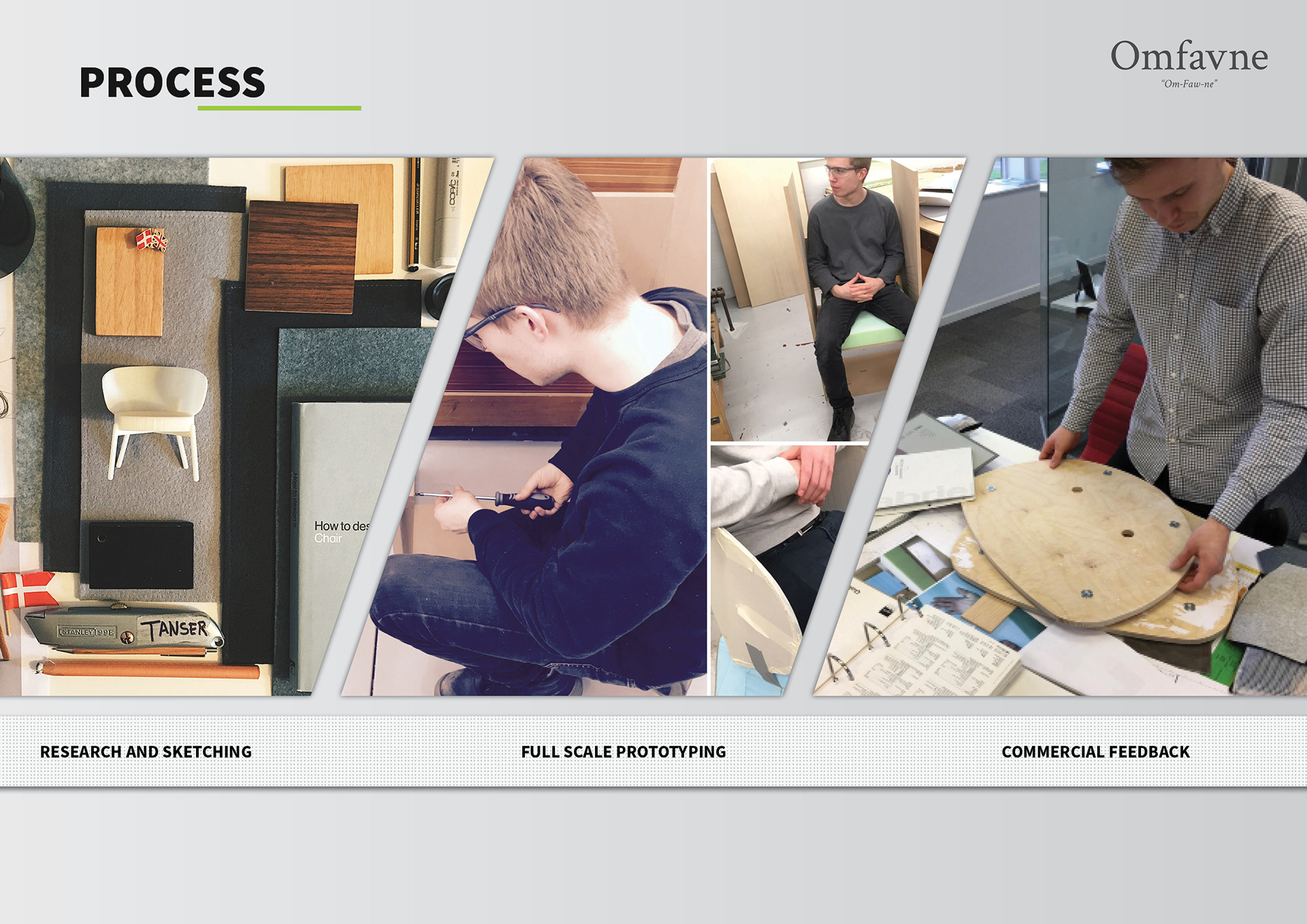 Mood Boards and Inspiration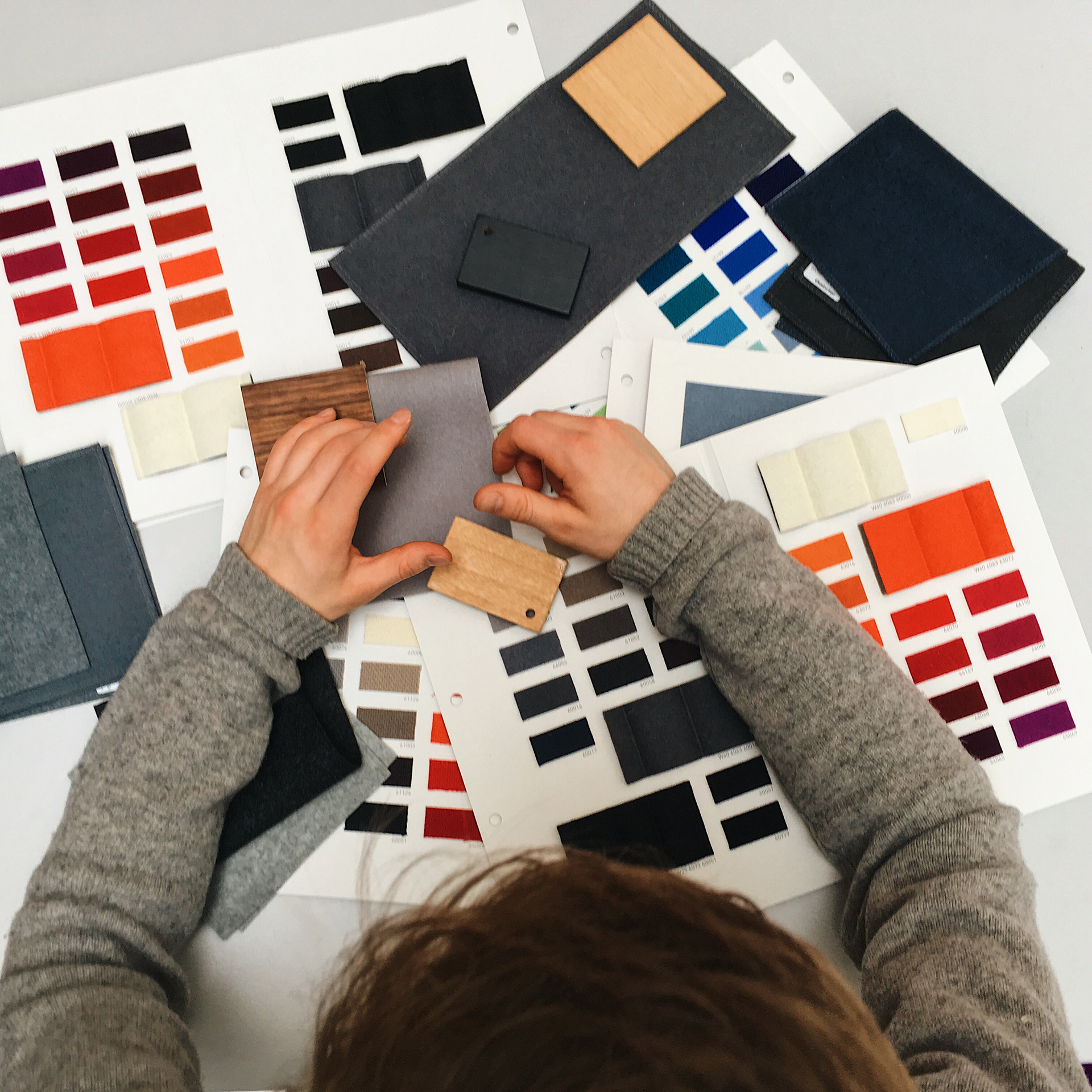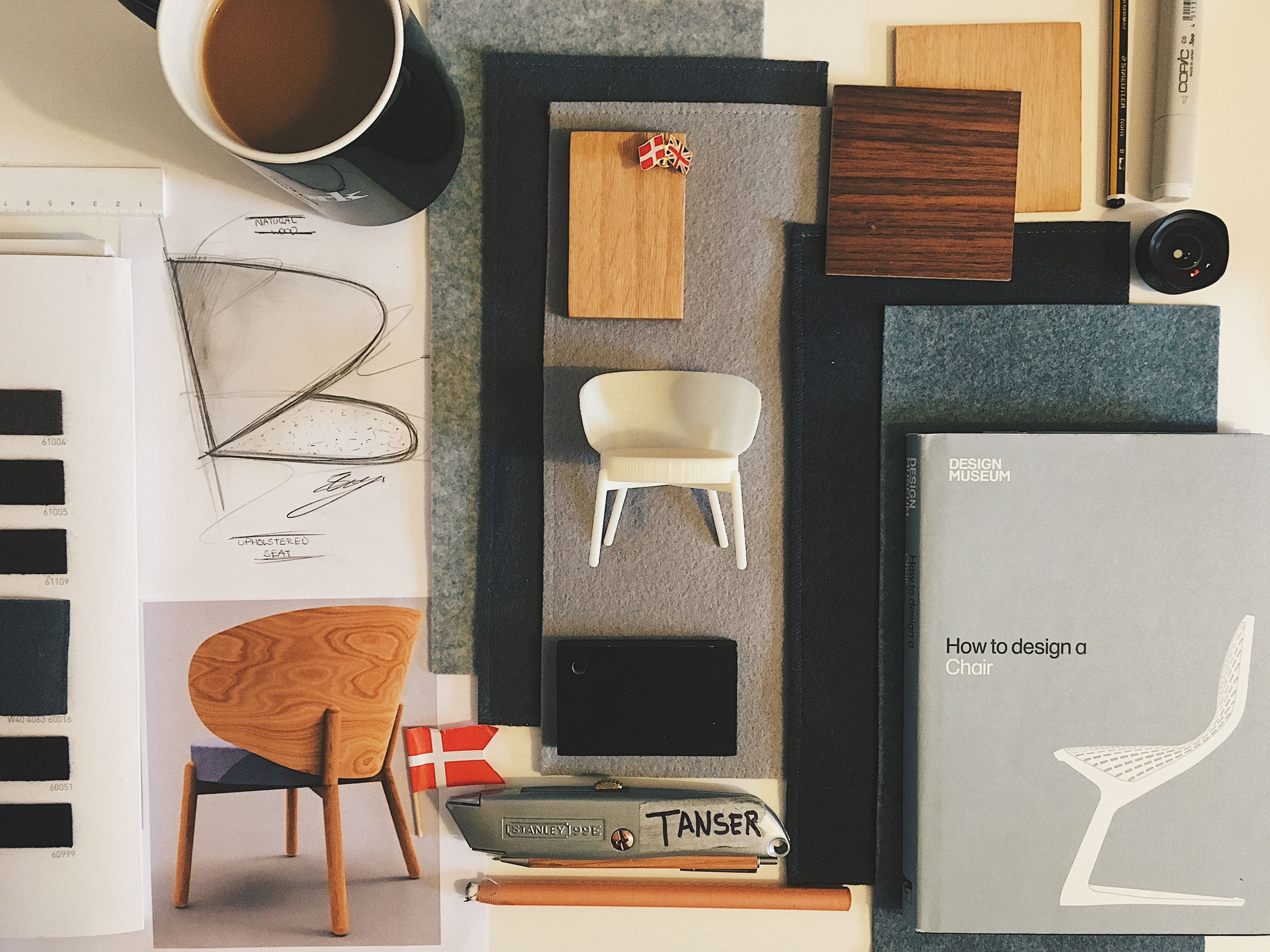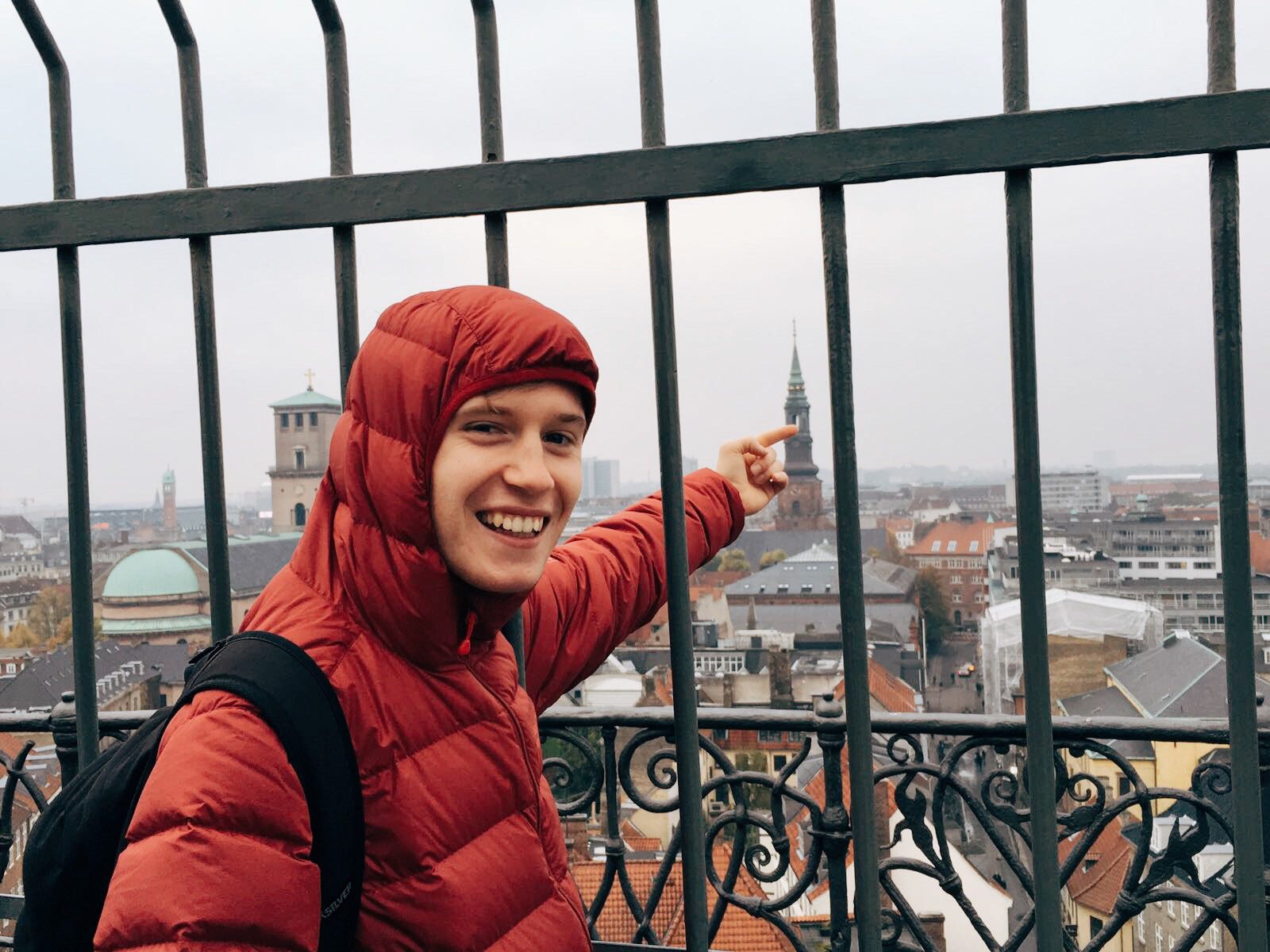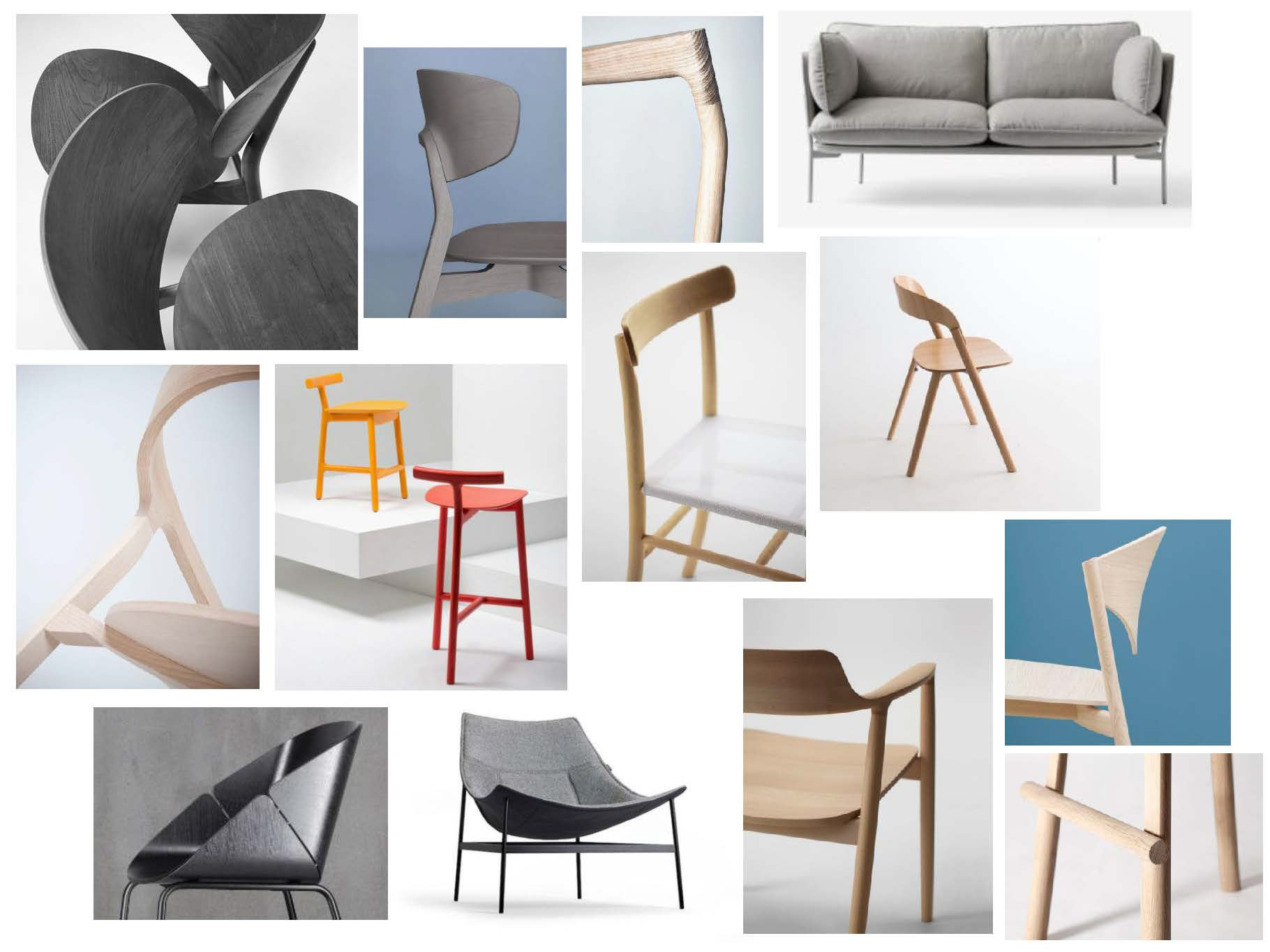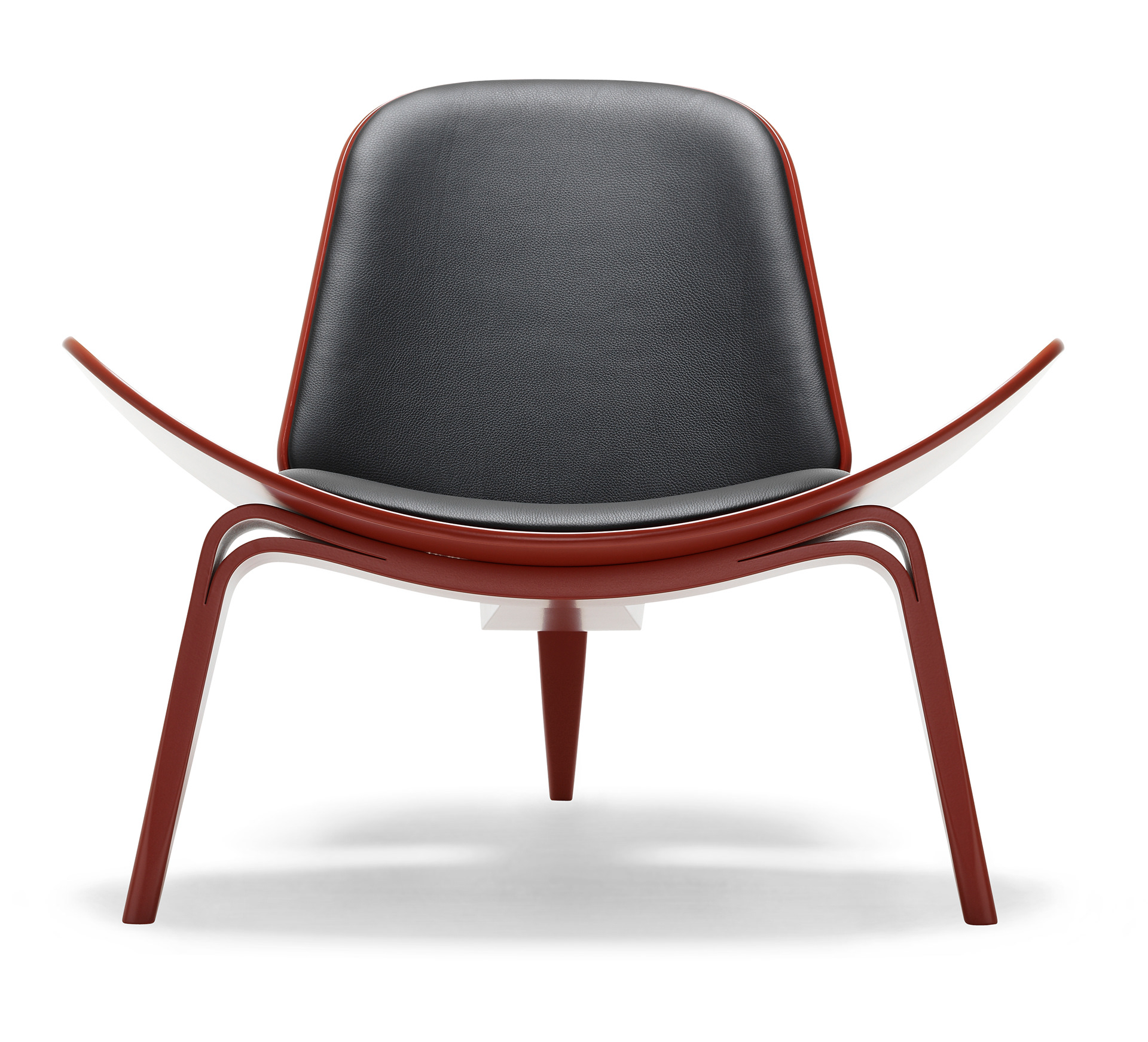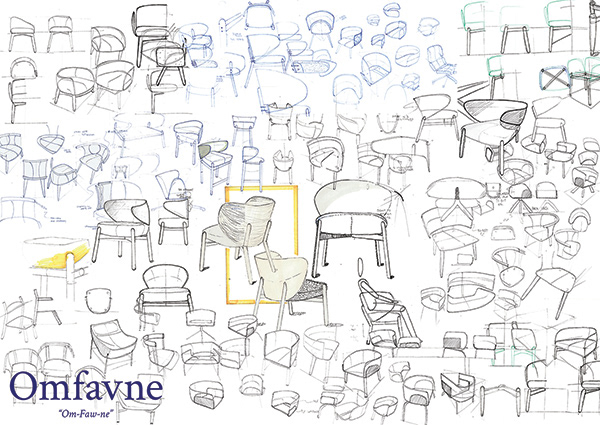 Full Scale Testing and Production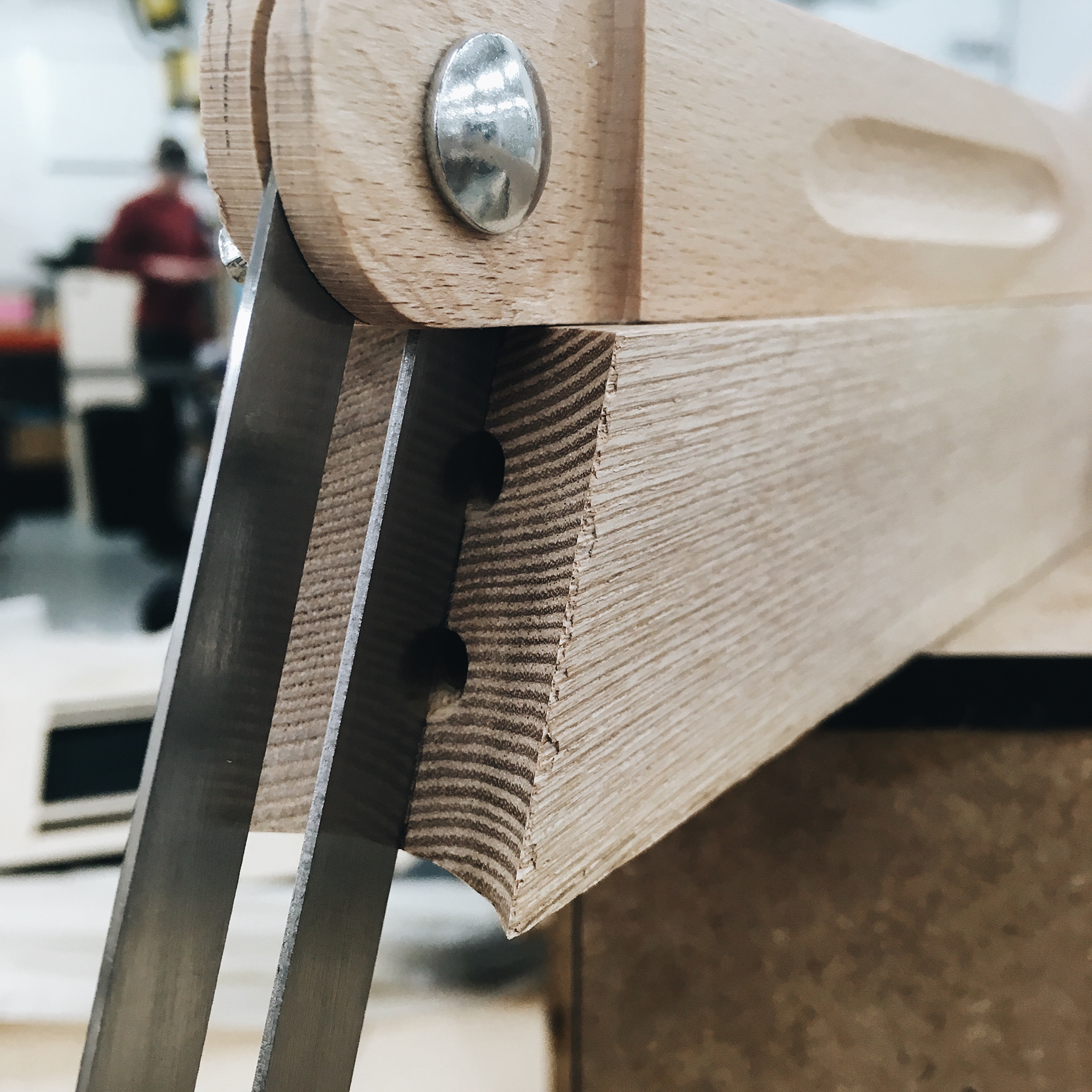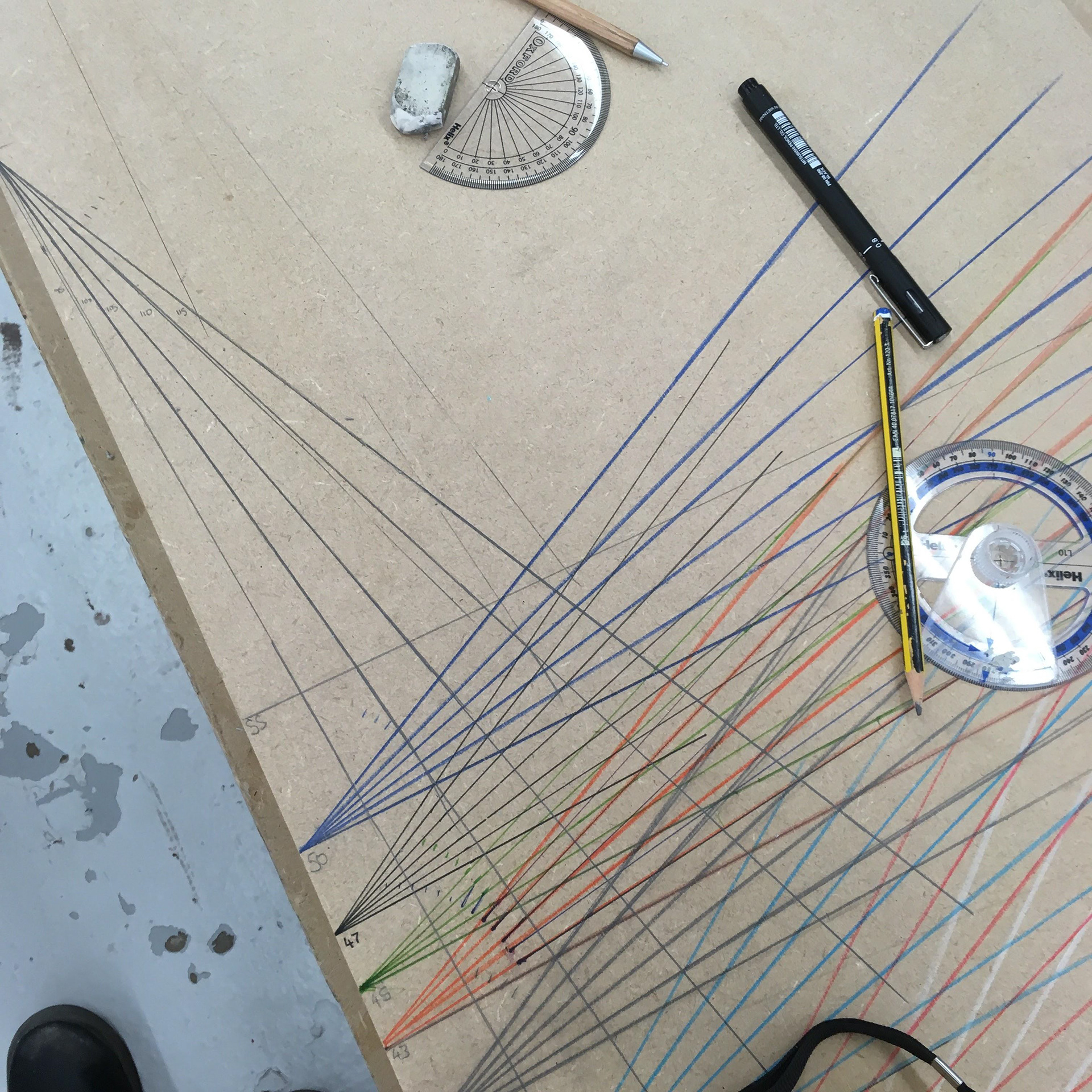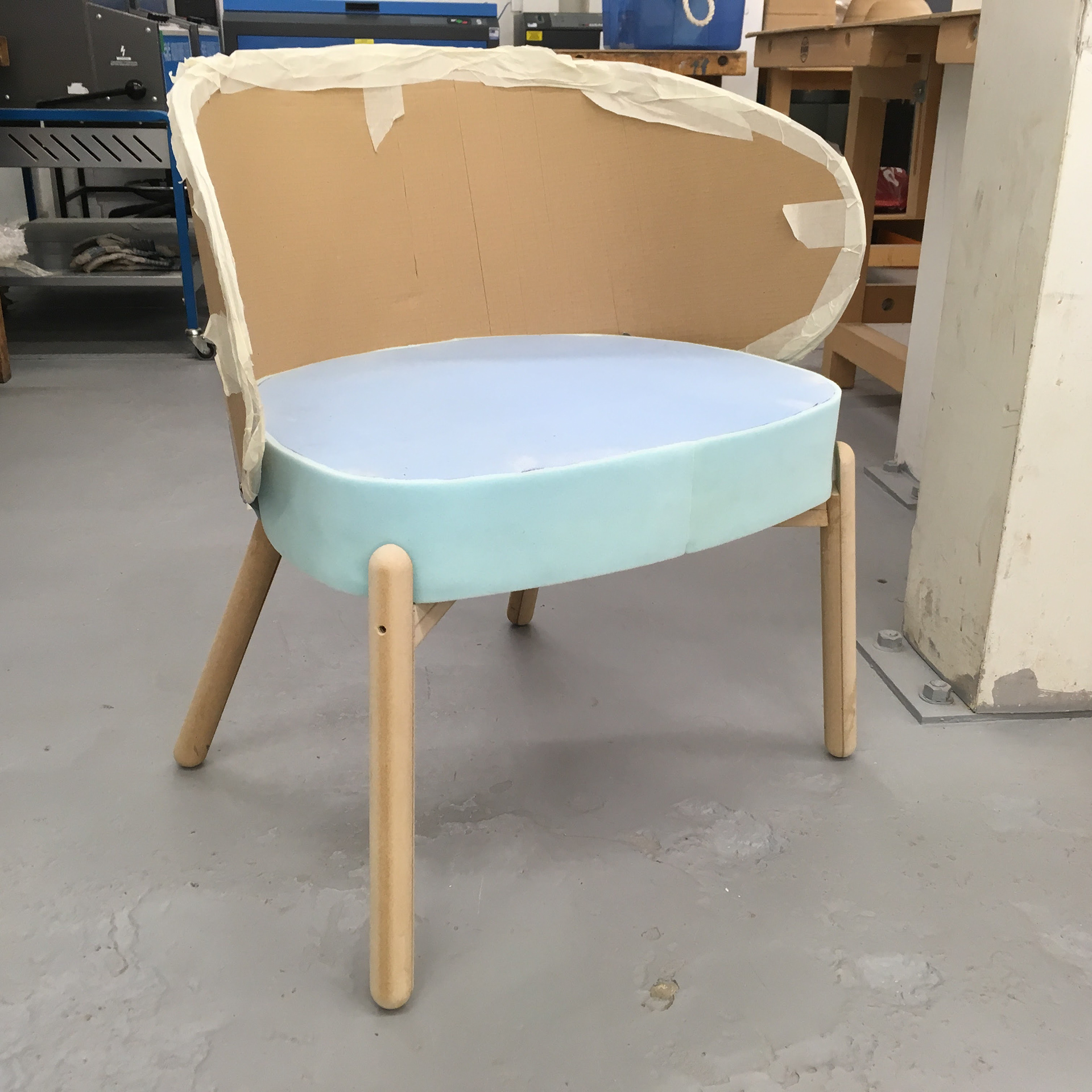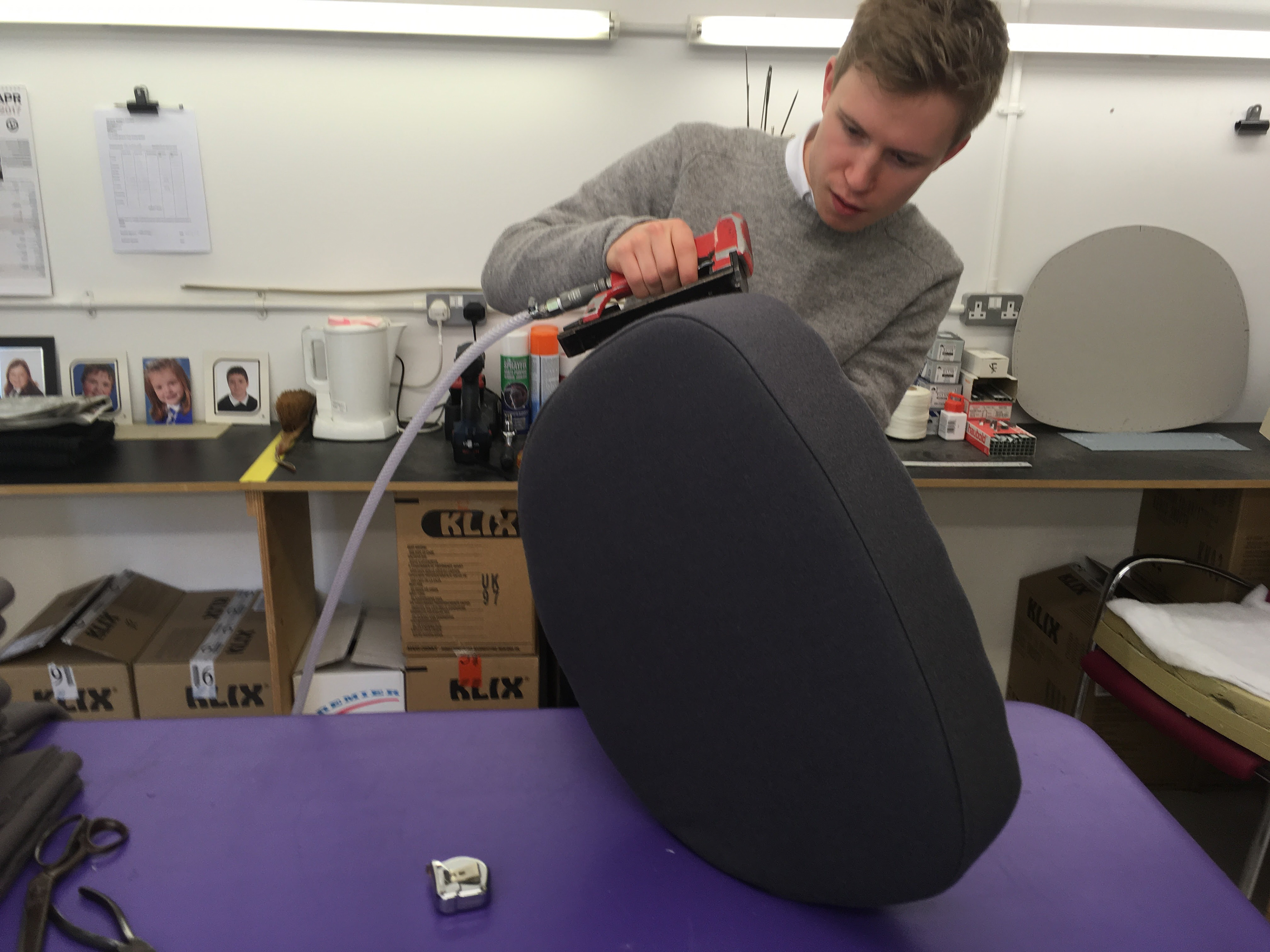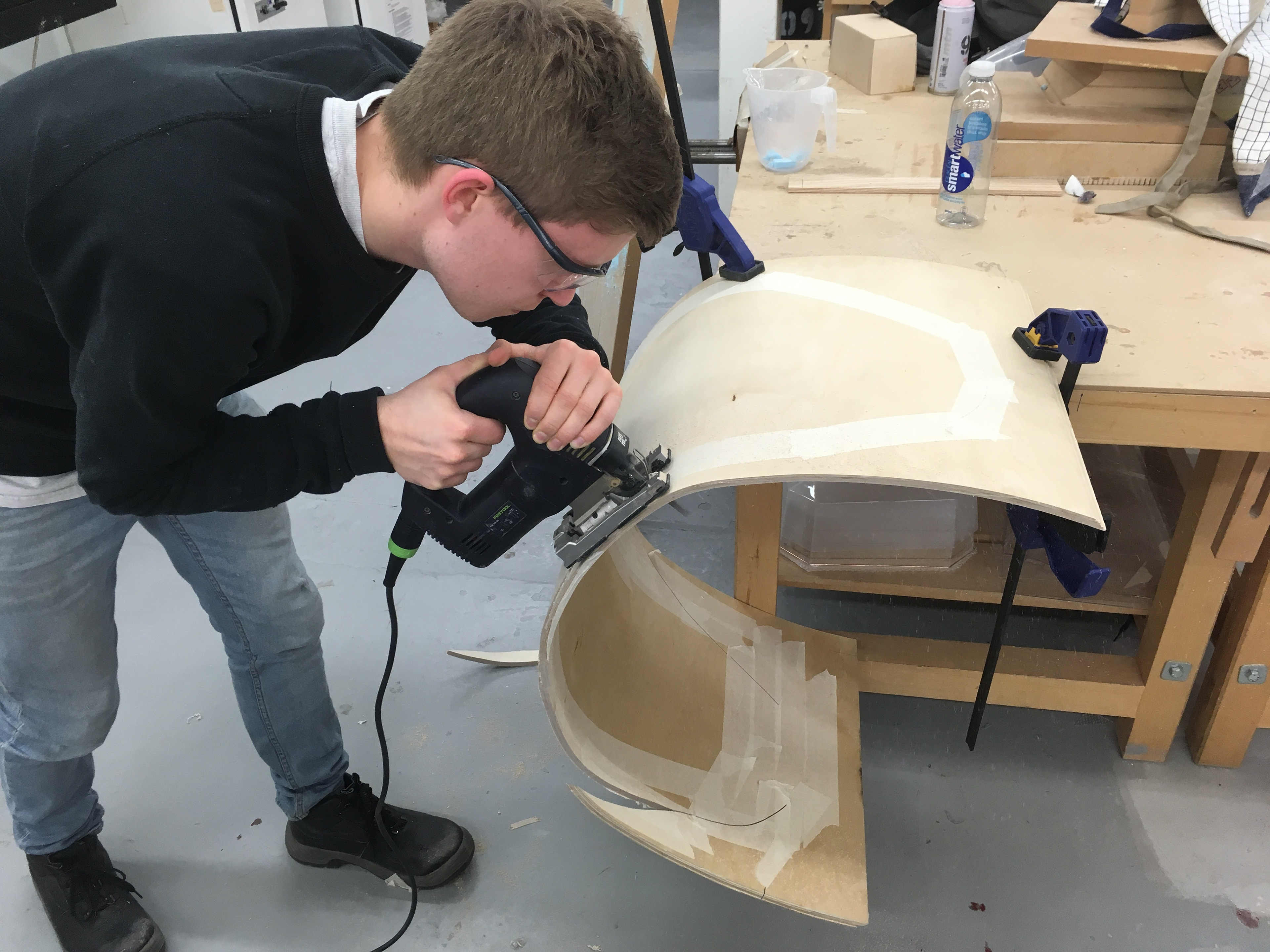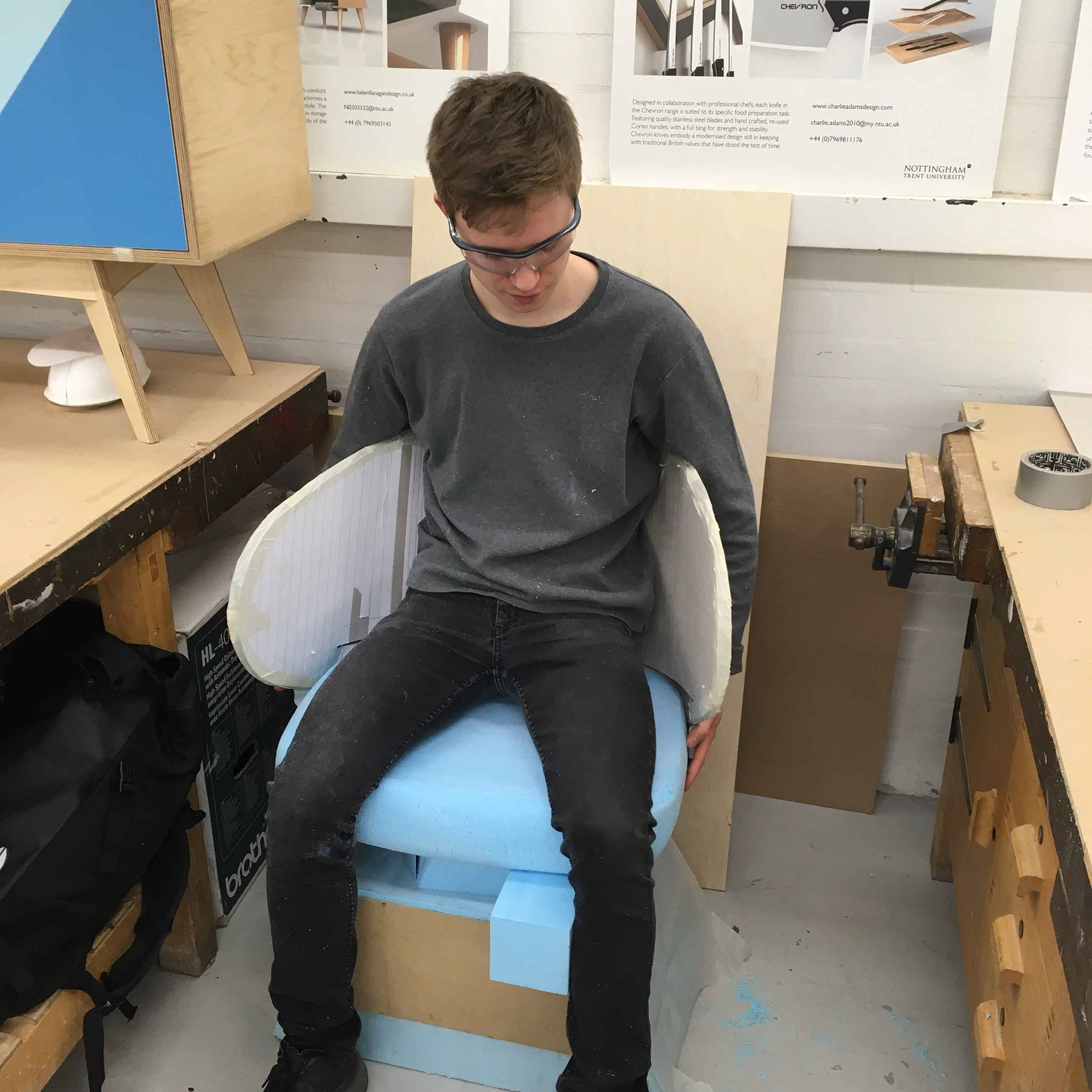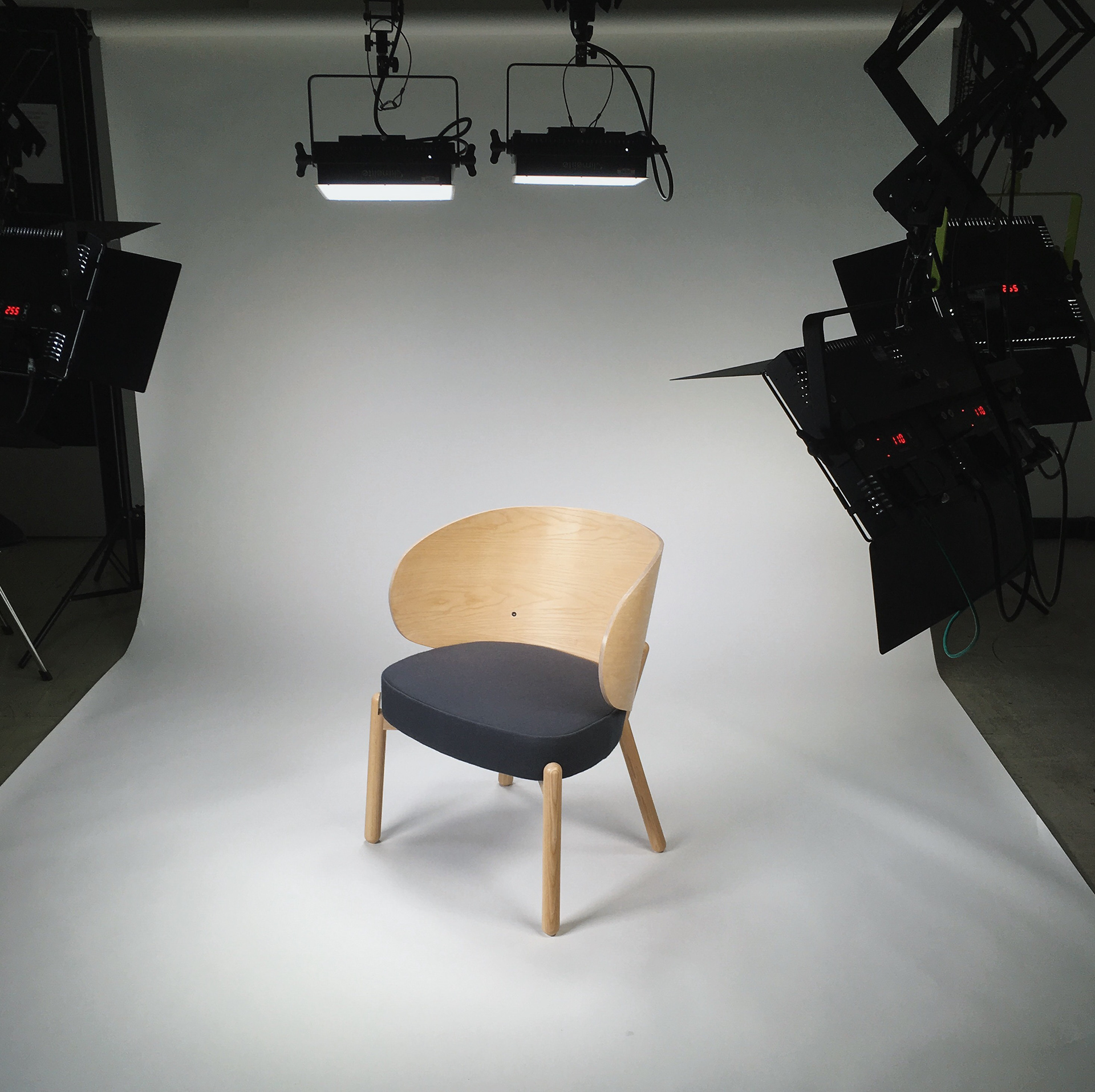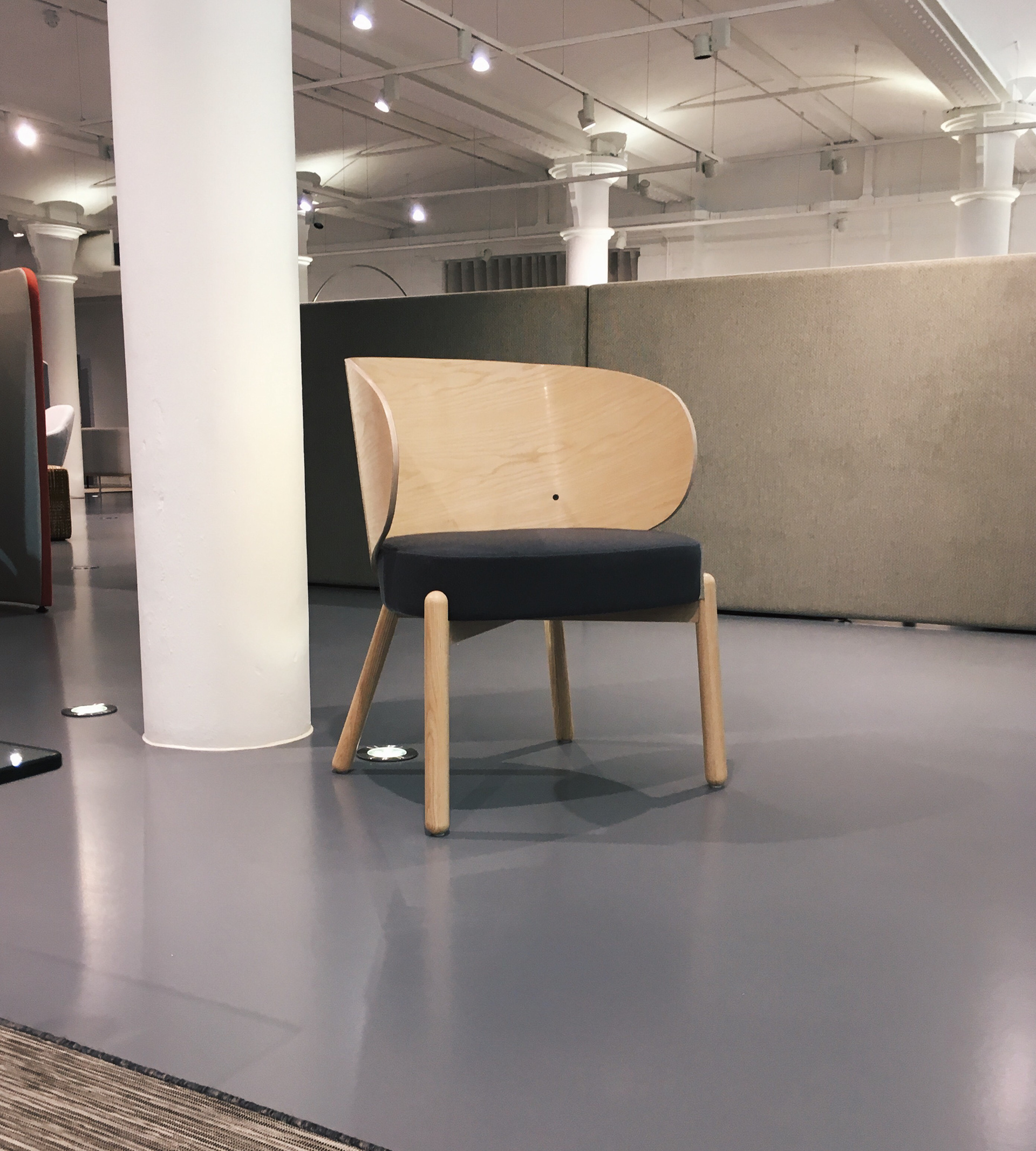 Designed as a modern chair, Omfavne draws inspiration from Danish design of the mid century modern era.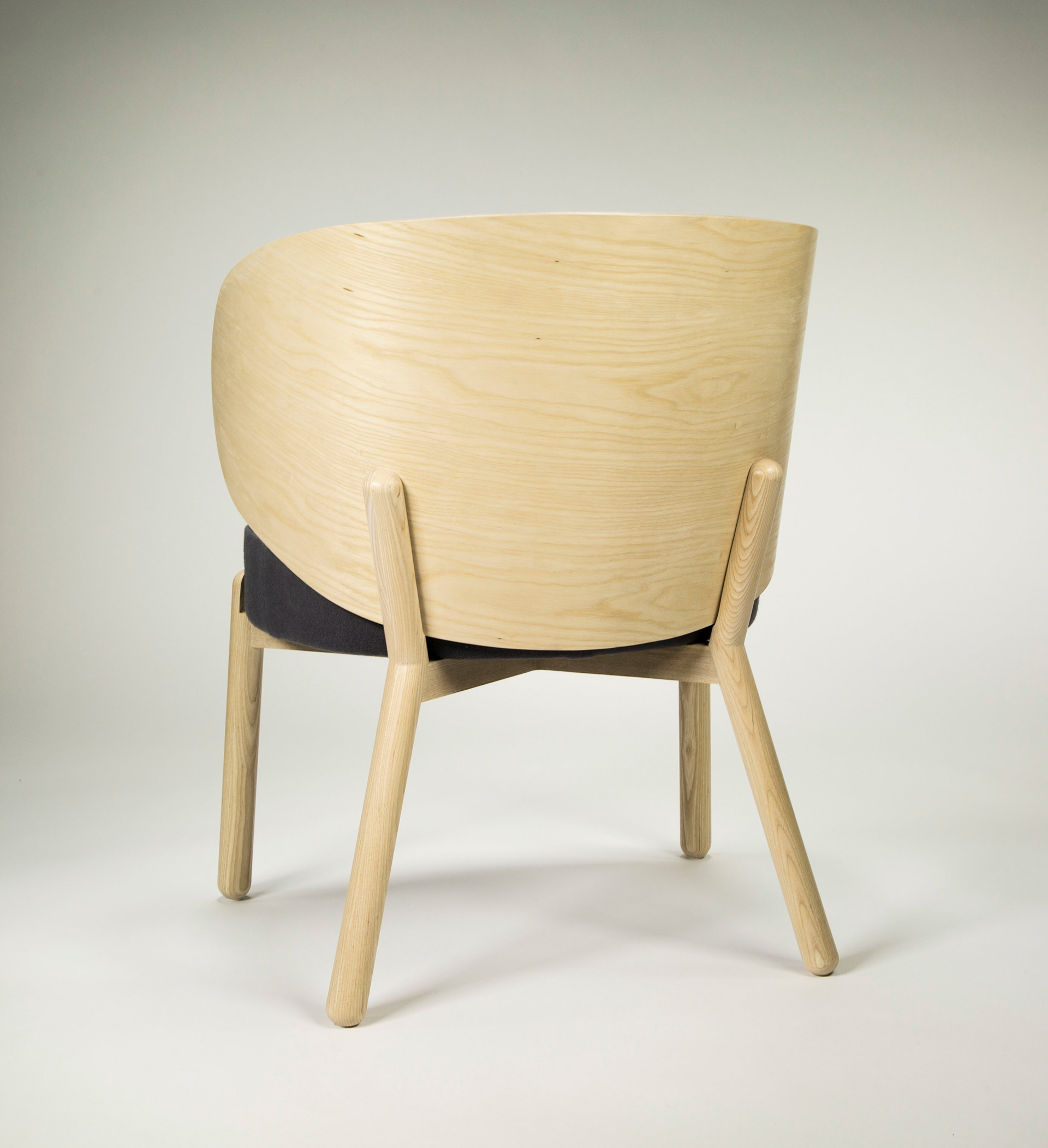 The frame has been designed to combine strength with subtlety. With classic jointing techniques the frame is strengthened and ensures the seat and backrest can nestle within.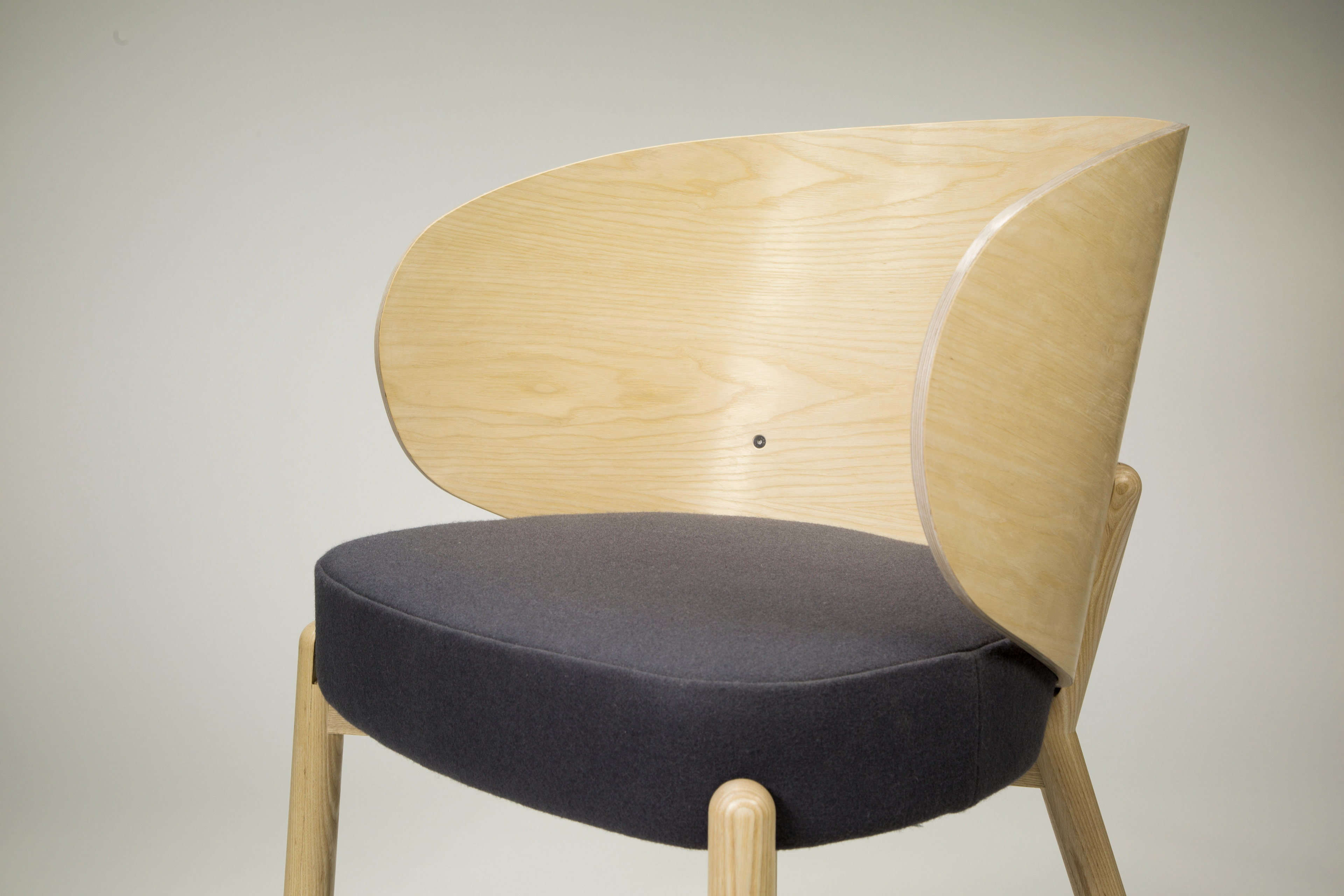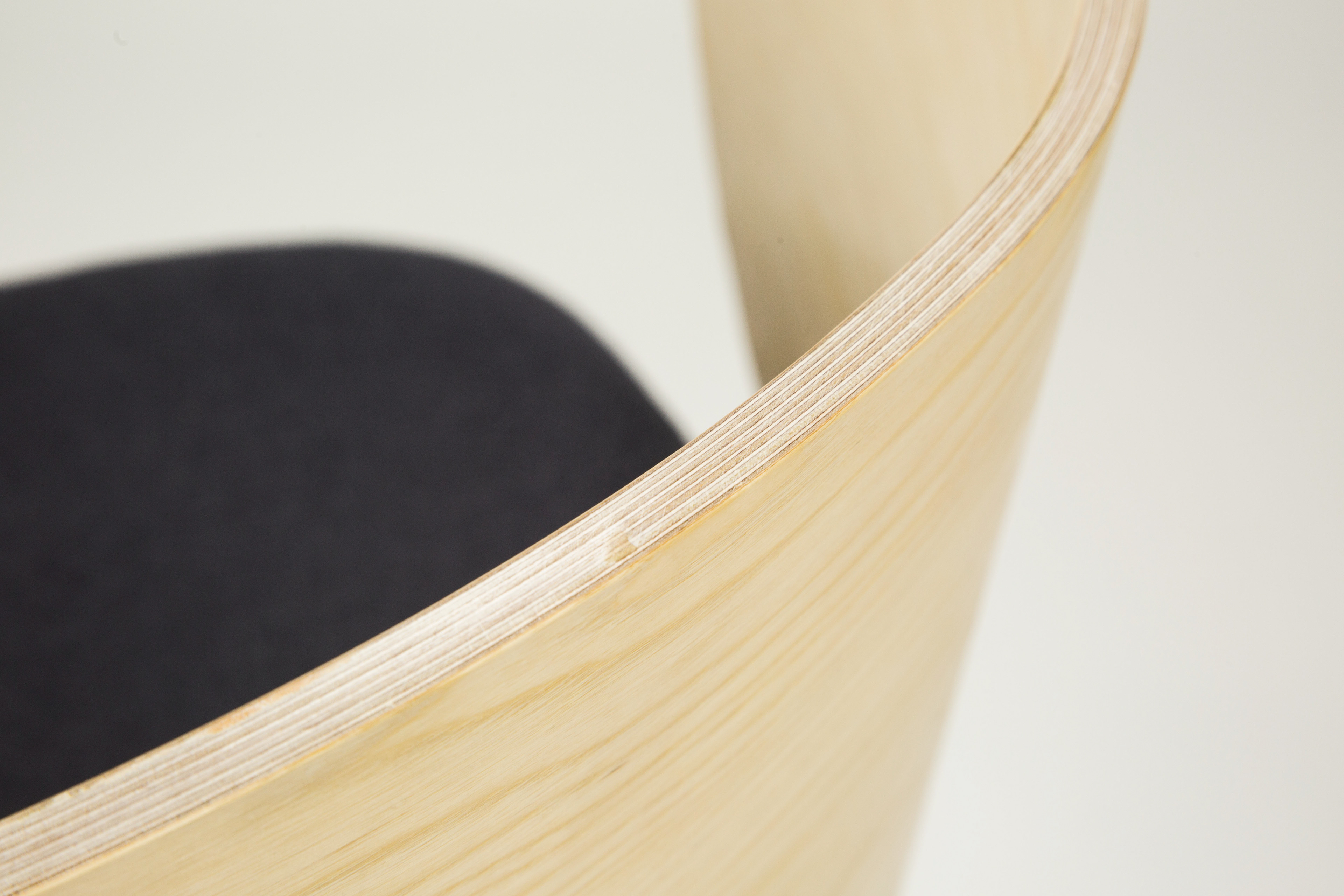 The deep upholstered seat provides a comfortable and relaxed seating position for a short stay.
The curved backrest made from high quality hardwood veneers embraces the user and its elegant curve will enhance any domestic or commercial spaces.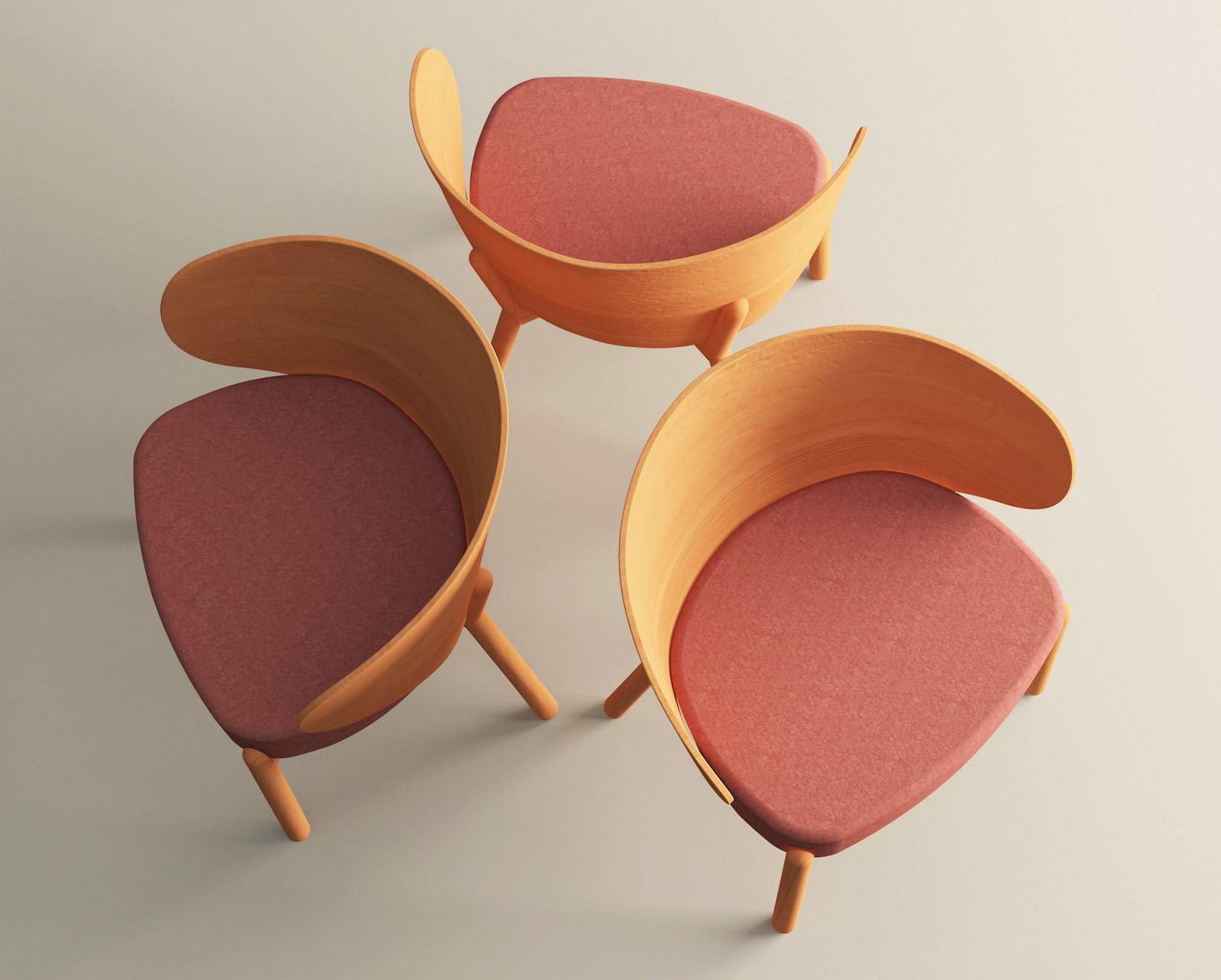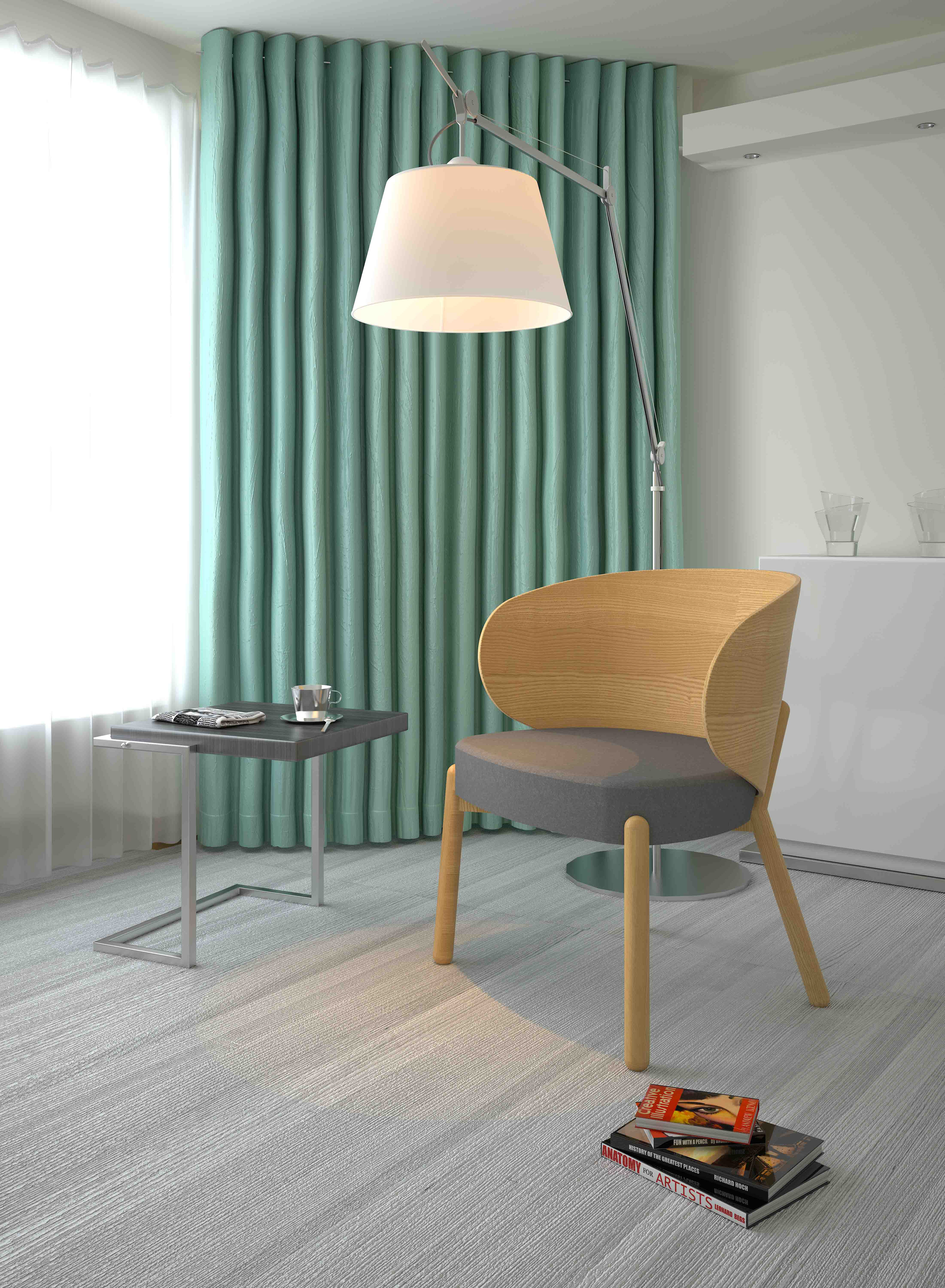 Exhibiting alongside Cannon at New Designers 2017. I was shortlisted for the Sainsbury's HOME Young Designer of the Year Award at the event.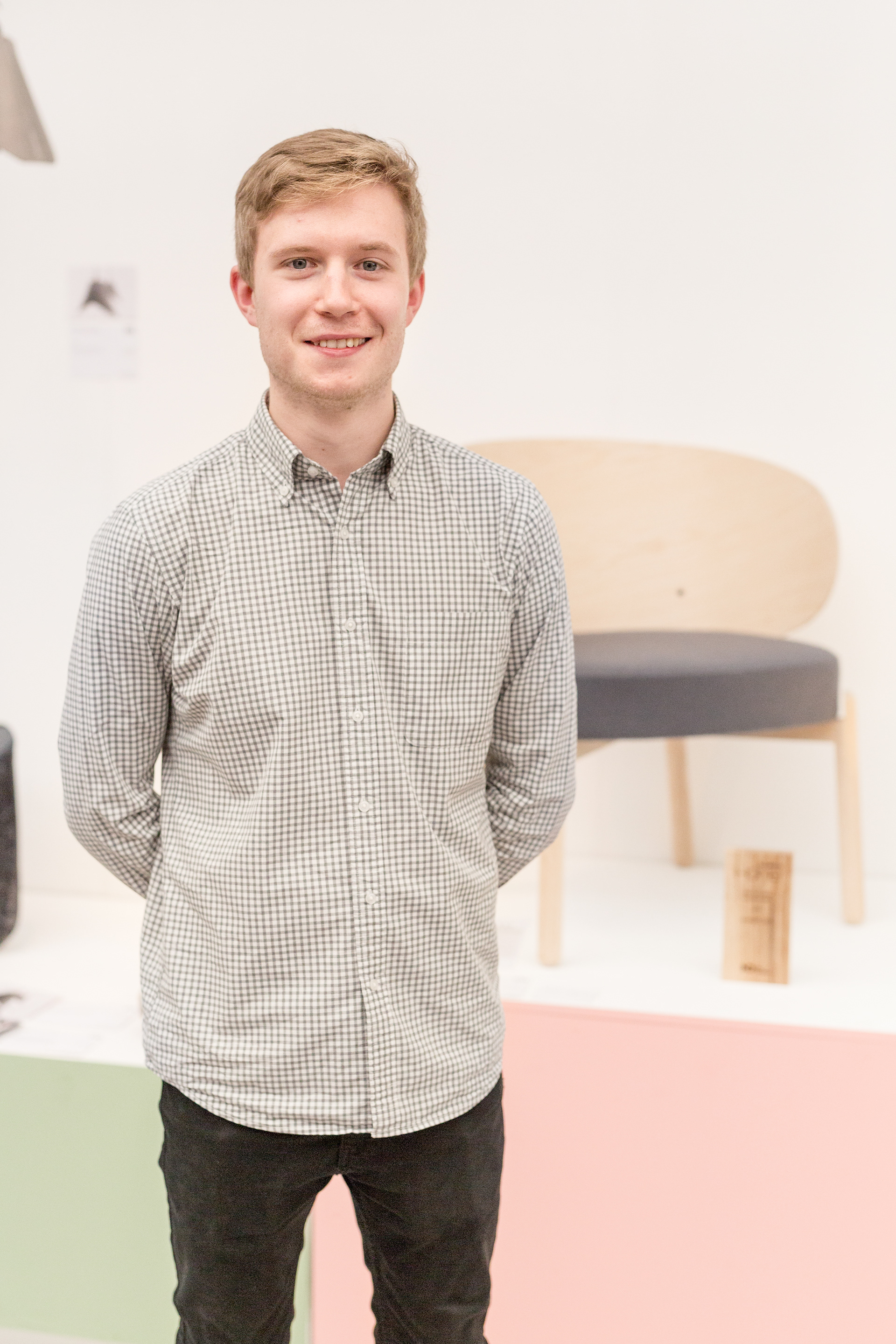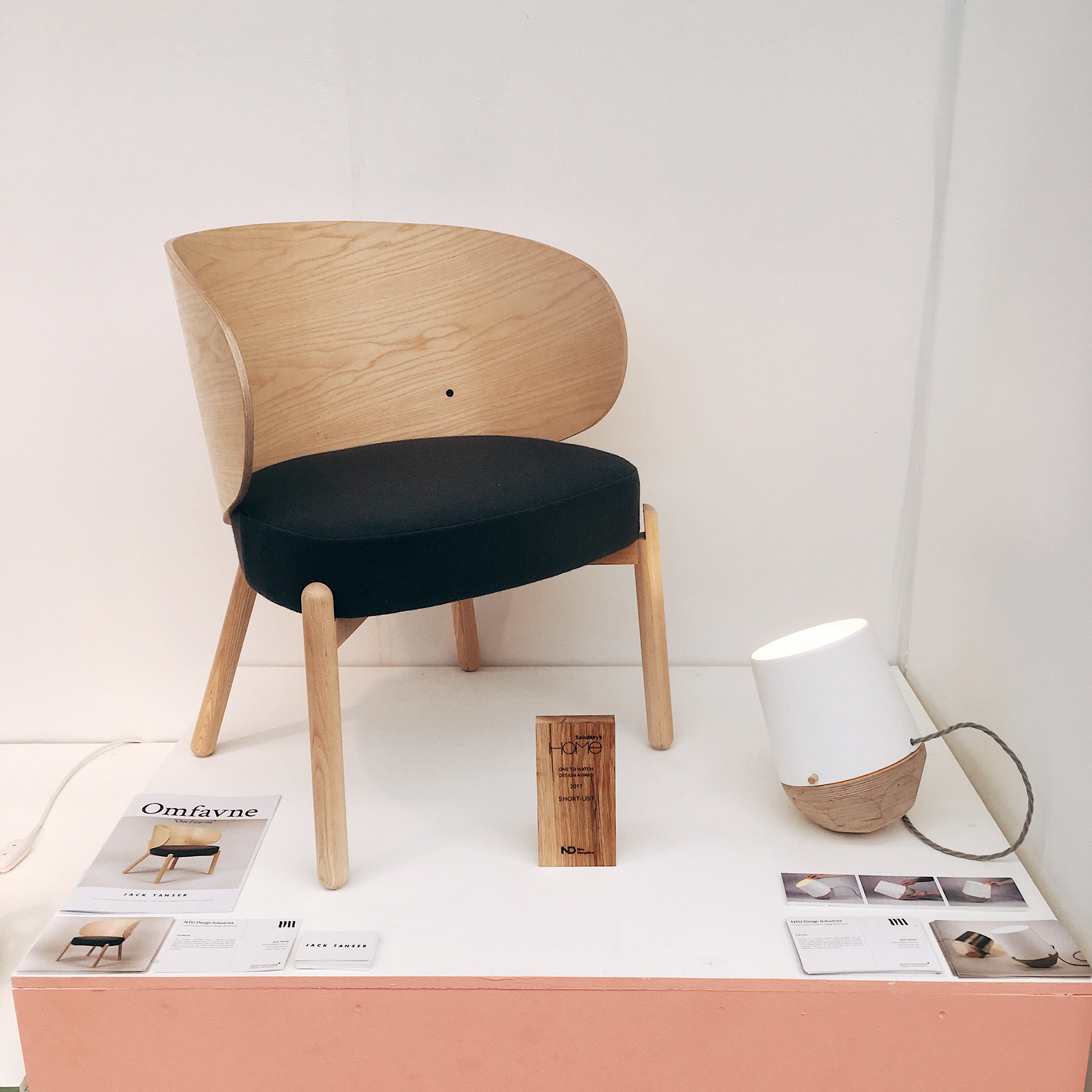 Please feel free to contact me for more information on this project.